Capitalizing on its strength in core engineering services related to power projects, L&T-S&L has extended its service portfolio to include Transmission & Distribution Engineering Services for Utilities, IPPs and private power companies.
We offer T&D engineering services in the following areas:
Indoor/AIS/GIS Substations
Power Distribution System
Power System Studies
1. Substations / Power Distribution Systems
Basic & Detailed Engineering Indoor/AIS/GIS
Electrical
Main Single line Diagram

Equipment Layout

Grounding, Shielding Protection & Lighting

Raceway design

Procurement Support

Vendor drawing Review

Cable Interconnection schedule
Protection and Automation Systems
Relay and Metering Diagram

Protection Logic Diagrams

Interlock /Inter trip Logic Diagrams

CT/VT Adequacy Check calculations

Preparation of SAS, SOE, TFR and DSM Point list

Relay Setting Calculations
Civil, Structural and Architectural
Site Development Plan

Civil and Structural Drawings

Architectural Drawings/Designs

Drainage and Plumbing

Vendor Drawing review
Mechanical
HVAC System

Capacity Calculation

Detail Ducting design

Air Flow & Control Schematic

Fire Fighting System

Calculation and design of Fire protection system

Piping design and network analysis

Hydrant and spray system piping layout
2. Power System Studies
Load flow calculations
For full determination of voltage, active, reactive power, power factor and transformer control requirements as well as the verification of equipment ratings in the event of outages and faults in a power system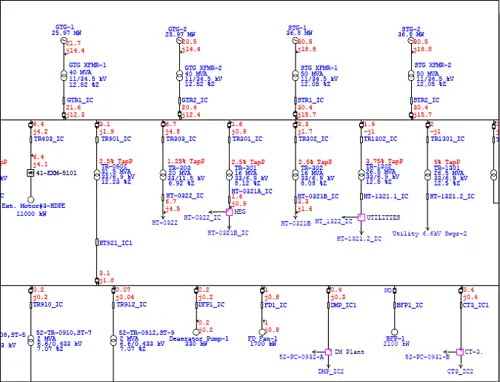 Reactive power compensation study
To improve power factor of the power system by suitably placing capacitor banks or other type of reactive power compensation device.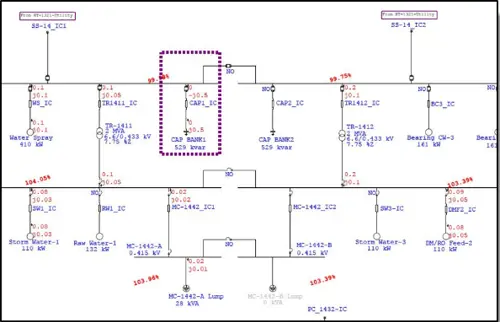 Short circuit calculations
Considering symmetrical and asymmetrical faults, for the verification of equipment rating, earthing requirement, fault voltages and current as well as equivalent connection point impedance.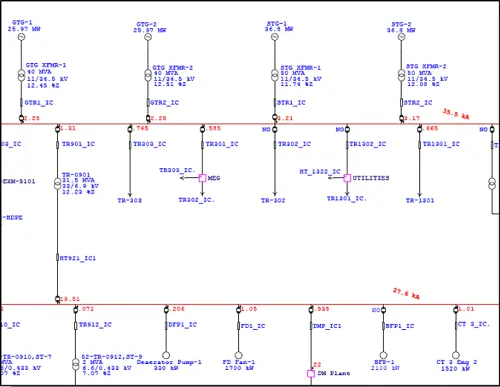 Transient Simulation Study (In IEEE Format)
Determination of critical fault clearing time under different loading and operating conditions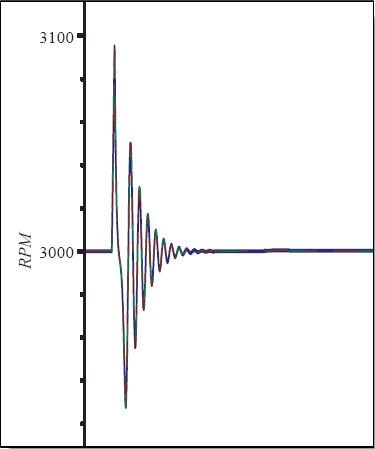 Motor Starting Study (Static / Dynamic / Reacceleration)
To check for severe disturbances to motor, other locally connected loads and also to buses, electrically remote from the point of motor starting. The possibility of motor reacceleration under different contingency conditions, is also checked
Protection Relay Coordination
Protection relay coordination calculation and settings for identification of the most suitable settings for protective relays for various fault conditions so as to provide protection coordination to the plant equipment with optimum sensitivity, stability and selectivity.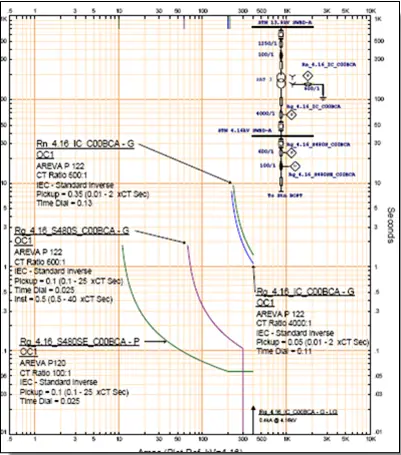 Insulation Coordination Study
For selection of standard withstand voltages, which characterizes the insulation of equipment under study by checking the magnitudes of over voltages expected in the system due to different factors like lightning, switching, temporary overvoltage and very fast transients.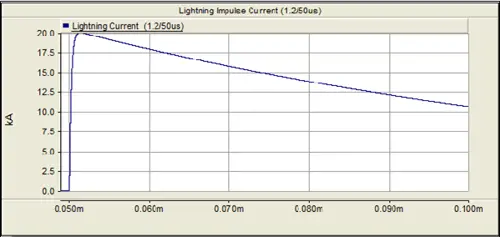 Ferro Resonance Study
Ferro resonance study for checking the configurations leading to unusual high voltages in the system because of Ferro resonance.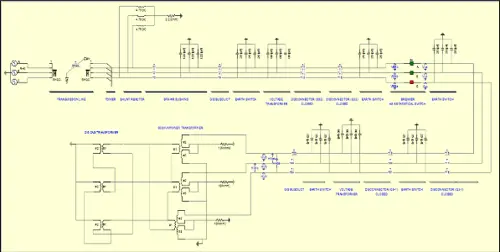 Arc Flash Study
Arc flash study to determine the flash protection boundary and the appropriate level of personal protective equipment during occurrence of electrical arc flash.
Software Deployed
Various advanced software are deployed to enable accuracy and efficiency in our deliverable.
ETAP - System Studies
AUTOGRID PRO - Grounding Studies
Micro station - Layouts & SLD's
PSCAD & EMTP - Insulation Coordination Studies, & Ferro-resonance Analysis
Dialux - Lighting Calculations
Staad Pro SAFE ETABS Framework Plus
Bently Architecture P-Arch